We have two vacancies.
Due to our business expanding, we want to grow our team and continue to provide an excellent level of support to our clients.
*Installation Electrician*
Ability to diagnose electrical faults for planned and reactive maintenance inspections as assigned. To carry out electrical installation and be able to spot opportunities onsite for plant and equipment modifications that can improve performance for the client. To undertake risk assessments where necessary to ensure that it's a safe environment. Have at least 5 years experience and have an NVQ or C&G L3 Electrical qualification and 18th edition. Plus an ECS card. Full driving licence required.
*Commercial Pipe Fitter/Plumber*
To be able to install, repair pipes and fixtures that carry water, gas, or other fluids for commercial businesses for large scale projects to smaller specialist bespoke requirements. Minimum NVQ Level 2 Plumbing and heating required. Plus have 5 years+ experience working as a qualified plumber for commercial businesses. Full driving licence required.
To find out more about both roles, please click here.
To apply, please send your CV to Info@idwe.co.uk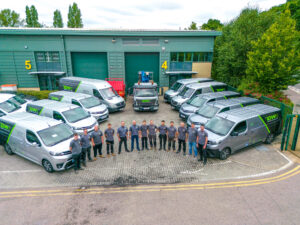 ~
Want to keep up to date with IDWe Ltd's news & projects? Follow us on social media: Facebook, Twitter & LinkedIn.