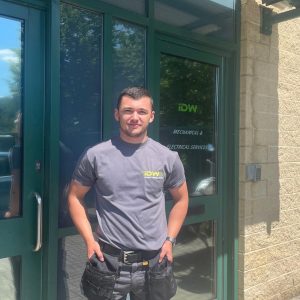 Jake Pressney, Apprentice, IDWe Ltd.
What made you want to look for an Apprenticeship?
I decided I wanted to look for an Apprenticeship as I saw the scheme as a great way to learn something I'm interested in first hand. Plus, you get all the training and support, meet new people, and do things you never thought you could!
Why was IDWe Ltd the right fit for your Apprenticeship?
I had heard of IDWe Ltd through its reputation locally and I wanted to further my career with an established company.
What's your average day?
I come into work and help the engineers to prepare the van in accordance with the customers we are going to visit. When on site, I assist with the customer in any way I can to gain more experience and improve my skills.
How do you see the next few months progressing?
I have become more and more confident with valuable skills each day, which will stay with me during my working life.
Describe yourself in 3 words
Enthusiastic, hardworking, and ambitious.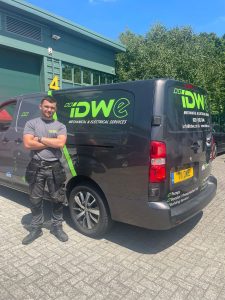 Hear what Ian Wilford, our Managing Director had to say about Jake joining the team:
"Jake will study problems and make long term solutions that work for our customers, he is constantly willing to go above and beyond his capabilities. Jake is a valued member of the team."