Air Conditioning Installed for NHS Offices
Air Con Units for Offices at East Surry Hospital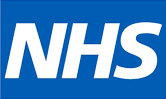 Client – NHS
Site Location – East Surry Hospital
Contract Duration – Four days
Summary of Services Included:
We supplied & installed new air conditioning units with remote controller, for two newly redeveloped offices at the hospital. As well as additional works to remove and install a radiator in another room.
Key Highlights Included:
Two Air Conditioning Units fitted for newly refurbished offices:
Firstly, an evaluation of East Surrey Hospital was carried out to design a bespoke air conditioning unit to fit within the office spaces
In order to provide cool & warm air directly into the offices, we fitted a Daikin ceiling cassette unit – the ceiling was cut to fit the cassette unit and re-supported to ensure it was safe
For the ceiling cassette unit to work, we added new insulated refrigeration pipework and control cabling from the cassette unit to the external condenser unit
We attached the Daikin condenser unit to the rear wall to allow the air to flow in/out
For the staff to be able to adjust the temperature of the air conditioning we fitted a wall mounted hard wired remote controller
Pressure tested all interconnecting pipework for health and safe reasons
Staff were trained on how to operate the new air conditioning units.
Radiator Removal and Replacement:
The flow and return pipework of the redundant radiator was isolated, drained and to ensure the radiator could be removed safely
Pipework was adapted to fit the new smaller radiator
Once the radiator was fitted, the water supply was reintroduced, checked for leaks and everything was working correctly
Result –
The NHS staff were happy with their new heating and cooling systems.
Everything was left in good working order and all safety checks were made and Gas logbooks updated.
The site was left clean and tidy, all redundant items were disposed of at a licensed refuse/recycling facility.
~