Hot Tapping Project for Pfizer
Hot Tapping Complete with Valves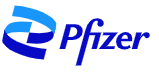 Client – The Austin Company
Site – Pfizer in Sandwich, Kent
Sit Visits – Three
Contract Duration – Work carried out during normal working hours across 4 days
We went to Pfizer in Kent, to carry out our hot tapping services to add six hot taps and six bore gate valves/stainless steel ball valves to 100mm CHW (four valves) and LTHW (two valves) flow and return pipework.
Our skilled engineers visited the site to plot the measurements for the welding of the first stage connections for hot tapping.
We then went back to our inhouse workshop and fabricated all six flanges.
We returned to Pfizer to complete the welding and pressure testing, ready for the hot tapping to take place at another stage.
On our last visit for this project, we bolted the six 3inch ball valves onto the welded connections, which was four for the CHW pipeline and two for the LTHW pipeline.
Next, we made all six valves live by drilling through.
Pfizer are now able to add a new line fabricated from the valves for later use.
Result –
Our client was extremely happy with the result, they can now add a new line at a later date from the new valves installed.
Services were left to run uninterrupted as we made live connections to live pipework.
~
For further details on IDWe Ltd's Hot Tapping services and to get a quote, please click here.
For all our services, please click here.
Alternatively, to a quote, please call 020 8302 7644 or email info@idwe.co.uk
Want to keep up to date with IDWe Ltd's news & projects? Follow us on social media: Facebook, Twitter & LinkedIn.