Pump Replacement for the NHS
Pump and Valves Replaced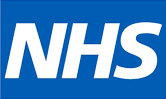 Client – NHS
 Site Location – Horsham Hospital, West Sussex
 Contract Duration – One Day
Highlights of Services Included –
Our team of experienced engineers attended the site at Horsham Hospital in West Sussex.
Firstly, we needed to isolate the water and electrical supplies to the pump being replaced. The existing valves managed to hold, and we successfully isolated the pump without the need to carry out our pipe freezing services.
After that, our engineers drained the pump pipework down the foul drain and then disconnected the current services to remove the existing pump.
Following on from this, we then had to adapt the current pipework to fit the new isolation valves, bellows, and a non-return valve on the discharge pipework.
Lastly, we supplied and fitted the new 125/100mm Fixed Speed Direct Drive Pump. Released the water isolation valve to fill the pump/pipework and checked for leaks. Then reconnected the electrical supply and commissioned the new pump.
Result –
In conclusion, the new 125/100mm Fixed Speed Direct Drive Pump and new Isolation Valves we supplied and installed. All health and safety checks were completed, and everything was left in good working order.
The hospital was happy with their new pump and could continue services as normal.
~
Furthermore, for more information on IDWe Ltd's Services please click here.
Get a quote, please call 020 8302 7644 or email info@idwe.co.uk
Want to keep up to date with IDWe Ltd? Follow us on social media: Facebook, X & LinkedIn.