Refurbished AHU (Air Handling Unit) for the NHS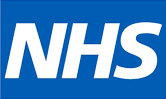 Client – Whittington Hospital NHS Trust
Location – Islington, London
Task Appointed –
To Refurbish and Reinstall the Theatre Recovery Supply AHU (Air Handling Unit)
Services Supplied –
We were approached again by Whittington Hospital to carry out another service. This time they asked us to urgently repair and replace their Theatre Recovery Supply AHU (Air Handling Unit).
Highlights of the Services Completed Included –
The Theatre recovery supply air handling unit (AHU) is at the heart of Whittington Hospital's central air conditioning, our requirement was to ensure that the unit will be up and running again as soon as possible.
Our team attended the site and isolated the electrical supply to the AHU to disassemble the unit safely. We removed the back cover and the old fan unit, complete with the base frame.
The parts were then taken back to our workshop where our highly skilled engineers worked hard to refurbish the AHU parts to make the unit run successfully again.
To rebuild the AHU, we stripped everything down, then rebuilt the unit from the ground up, replacing the necessary parts as we go. We then carried out various tests to ensure the AHU was fully functioning properly.
The team then went back to Whittington Hospital with the refurbished AHU and reinstalled the electrical supply and thoroughly tested the AHU to ensure it was fully operational.
The site was left all clean and tidy.
Timelines –The new AHU was turned around in three days from call out to completed job.
Result –
Whittington Hospital now have a fully functioning AHU for their Theatre recovery air conditioning. The client was extremely happy with the outcome as all their needs were meet. Our services were carried out during normal working hours and completed within the time allocated.
~
For more information on IDWe Ltd's AHU Refurbishment Services, click here.
Get a quote, please call 020 8302 7644 or email info@idwe.co.uk
Want to keep up to date with IDWe Ltd? Follow us on social media: Facebook, Twitter & LinkedIn.