Sam Wilford's team completed the penultimate round of the FIM European Moto2 Championship.
This was the first time Sam Wilford was back racing since the big crash in Estoril. The last five months Sam Wilford has been working hard with his physio and trainer to prepare for the end of the season. Although he is not 100% fit yet, after some tests in the last month Sam Wilford decided this race would be a good time to come back to racing.
All of the AGR team have been behind Sam Wilford all the way through his recovery. Sam Wilford is thankful to have had everyone's support during this tough period, without everyone helping and pushing him, he wouldn't have been racing in the FIM CEV round 6 in Aragon.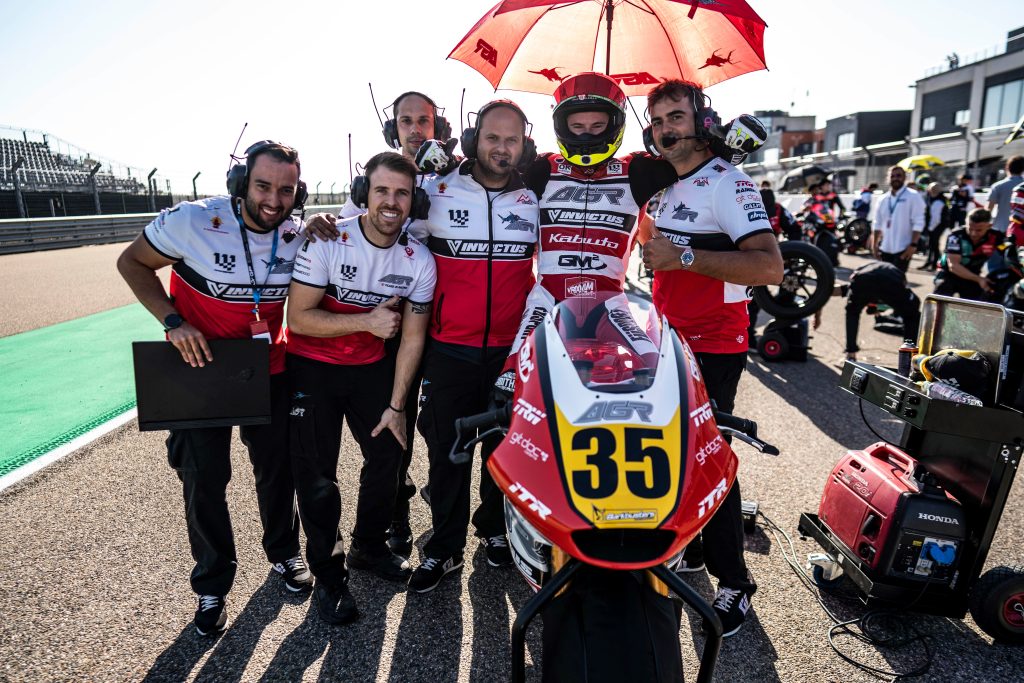 This race was the first day on the bike where Sam Wilford felt at home again. During some of the tests he did in the last month he was unfortunate with the weather and conditions which didn't give him much confidence going into the weekend. During the free practice sessions  the team worked on finding a good setting for Sam Wilford and the bike finishing FP1 in 9th and FP2 in 13th. Not where Sam Wilford wants to be, but we have to start somewhere after missing so many races and time on the bike.
In Arogan, during qualifying, he had an unfortunate fast crash in turn 3 which set the team back a little bit but we still managed to qualify in 13 for both races.
After a small technical issue in the warm up which meant Sam Wilford missing the session we were set for two 16 lap races. Race 1 was a little bit difficult for Sam Wilford as he had to manage his strength and fitness with not knowing how his body would feel during a 16 lap race, as before the longest run on the bike Sam Wilford had done was 8 laps. Still he managed to finish the race in 13th and take home some points in his first race after the injury.
In race 2 Sam Wilford had an overall stronger pace knowing how to manage his fitness and strength during the race, he managed to make good progress and another step towards where we were in Estoril finishing in 7th place.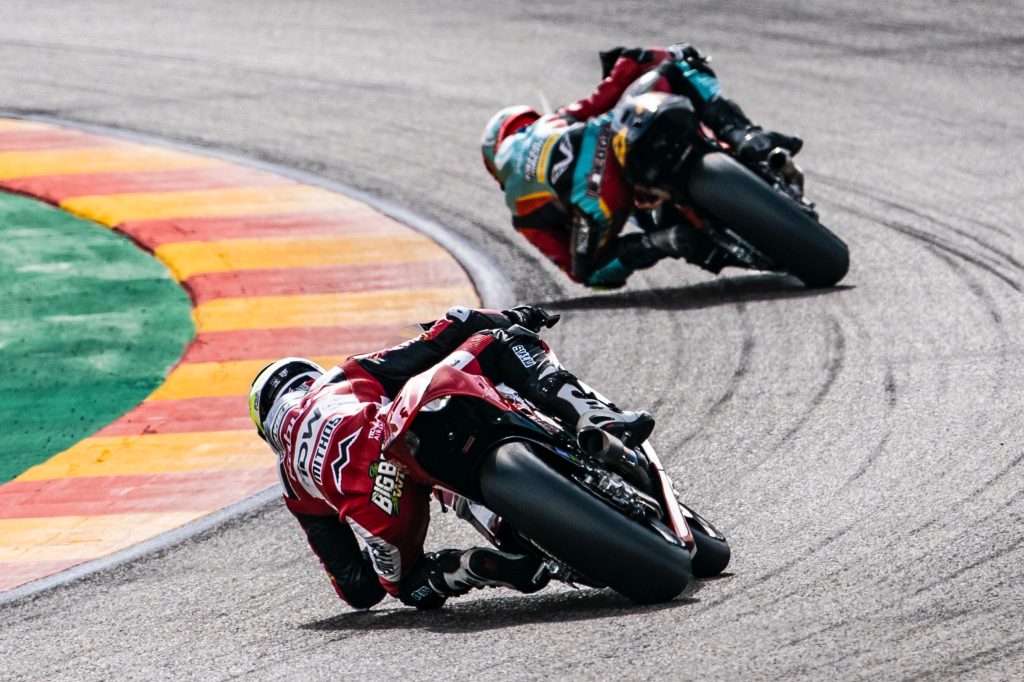 Here is the Team press release:
Sam Wilford: "We did two strong races after a difficult qualifying. But I'm happy to have improved from race 1 to race 2 and close the gap to where we wanted to be. Now I will continue training and prepare for Valencia to hopefully make another step in the right direction."
Race Weekend Results:
FP1: 9th
FP2: 13th
Qualifying 1: 14th
Qualifying 2: 12th
Warm up: DNF
Race 1: 13th
Race 2: 7th
>>> To follow more updates from Sam Wilford, please visit his website.