Sam Wilford's First Race Weekend of the Season
He had his first race weekend of the 2023 season at Estoril, a track that holds both good and bad memories for him. Last year, he had the best race of the season, moving from the back of the grid to 5th place, but also experienced an accident that kept him out of action for four months.
The weekend started on a positive note!
Sam felt confident with the bike and the track, having had a test at Estoril the week prior to fine-tune the bike's settings. During Friday's free practice sessions, he finished both sessions in 9th position, with some adjustments to help improve in qualifying. However, despite the changes, he qualified in 15th place, falling short of my targeted position for the races.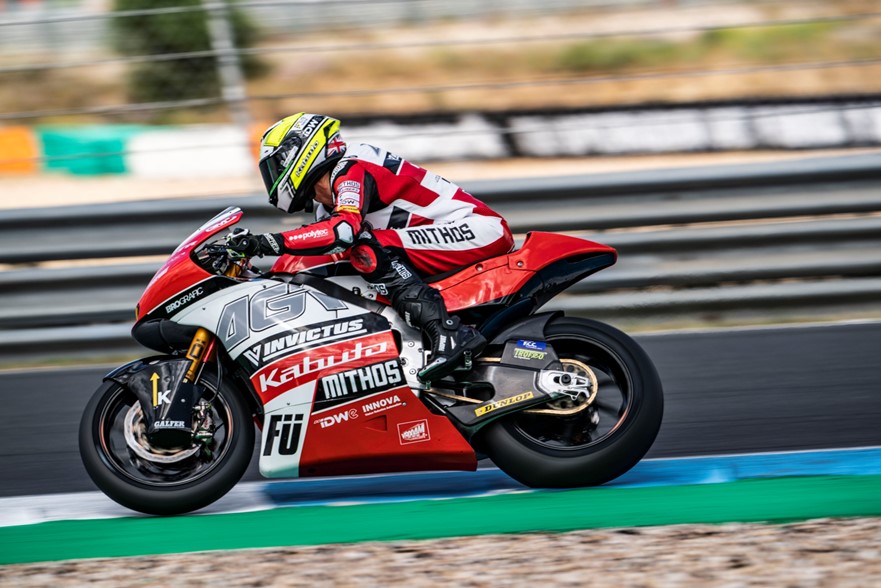 The first race on Sunday was challenging. Sam struggled to maintain a grip on the bike and ultimately finished in 10th place. To address the issue, the team decided to switch out the rear shock for the second race, hoping to eliminate any problems with the bike. It was discovered that the shock was malfunctioning due to technical issues. With the other shock in place, Sam had a much better race, finishing in 8th place.
Looking back, the team believe that if we had found the issue sooner, he could have performed even better from Friday onwards. Nonetheless, the team are regrouping and shifting our focus to the next race weekend in Valencia.
Luckily despite the issues over the weekend we are still not far away from second place in the championship, and Sam feels with momentum over the next few races he can make a big jump forward in the classification.
Please view the AGR team press release:
https://www.agrteam.com/menu
Let's hear from Sam Wilford:
"After a difficult qualifying session yesterday, we managed to save the day today. I look to improve in Valencia, hopefully that means starting from a better position on the grid, which will allow me to fight for better positions in the race." 
Race Weekend Results:
FP1: 9th
FP2: 9th
Qualifying 1: 15th
Qualifying 2: 17th
Race 1: 10th
Race 2: 8th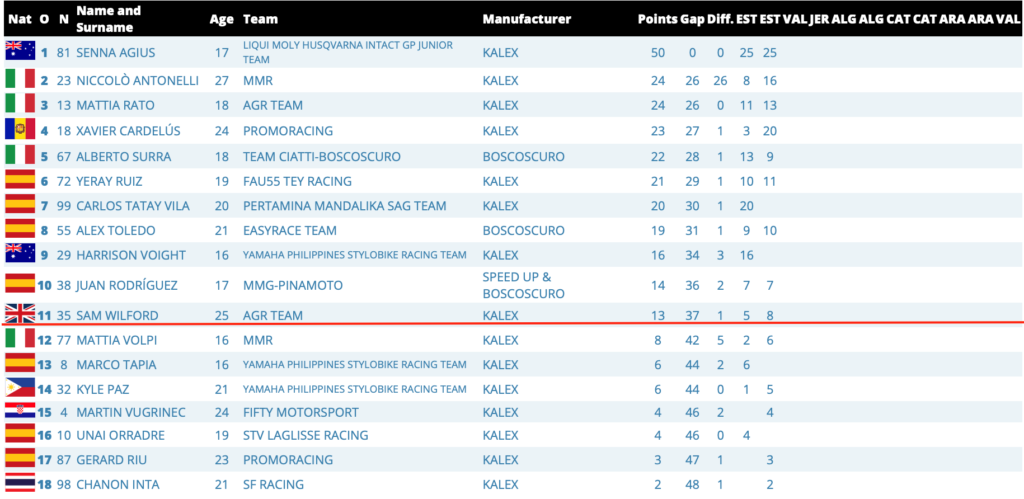 >>> To follow more updates from Sam Wilford, please visit his website.
Space for another partner!
A space has become available from the team for a partner to come on board, to gain international brand exposure as well as many other benefits and access to the junior GP paddock.  Please message the team for more details here.