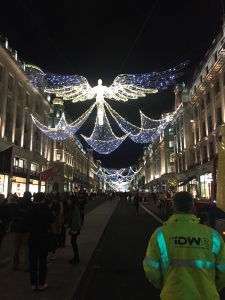 We're getting ready…
Since 2015, IDWe Ltd have been contracted to support this world-famous annual project.
Working closely with the Principal Designer and The Crown Estates, we provide the power supplies, timers, and various equipment to ensure that the Christmas lights along Regent Street remain switched on for the duration of the project.
The transformers have just arrived and we're busy planning, working towards critical timescales and the prestige of this huge project to deliver for our client.
To find out more about our electrical services, please click here.
To get a quote, please email info@idwe.co.uk or call 020 8302 7644.