IDWe Ltd would like to welcome Amanda Crisford our new Business Development Manager.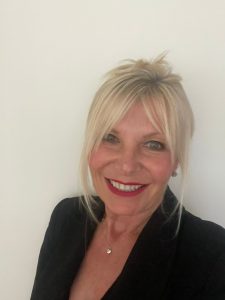 Amanda is looking forward to supporting new and existing clients with solutions for their business needs, with our full range of electrical and mechanical services. With over 30 years of industry experience, Amanda will be helping our clients through their business journey and building relationships with prospective clients.
We are thrilled to have Amanda join our team. Let's learn more about Amanda's working background…
What's your experience in electrical and mechanical services?
I have worked in the electrical industry for over errrhumm years. I successfully managed an electrical wholesaler for 17 years before becoming a project sales engineer in commercial and industrial lighting.
Why did you choose to work for IDWe Ltd?
I have known IDWe Ltd for several years because of my background, and when Ian approached me about his plans to develop the company, it opened up a new and exciting position.
What's an average day for you at IDWe Ltd?
It's still early days, so it's quite varied, as I need to call on and build relationships with existing and potential clients. I could be on site in London one day and then on a teams call back in the office. I also could then be burying my head in new literature, to get an understanding of all aspects of the business.
What's your favourite part of the role?
Developing relationships, internally and externally. Basically, being allowed to talk for a living!
What are your interests outside of work?
Too many to list, but I do love entertaining and spending time with friends and family. This then encompasses a lot of other interests, music, dancing, cooking, drinking wine!
I prefer to be outdoors, and although I do grow my own vegetables, I also like to get creative, designing and building in the garden. I have taken up spin classes, which I love – it's like going to a night club at 6.30am in the morning!
Describe yourself in three words
Personable, empathetic & fun.
To find out how she can help you, please call her on 020 8302 7644 or email amanda@idwe.co.uk