Replacement of the Mains Water Valves – Whittington Hospital
Valve replacement with our Pipe Freezing Services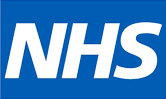 Client – Whittington Hospital
Location – Islington, Central London
​Contract – Replacement of the mains water valves
​Services Supplied –
We were approached by Whittington Hospital to carry out pipe freezing with our experienced team for the replacement of the mains water valves due to a leak.
Valve Replacements x2 Services Completed Included –
Our pipe freezing specialist team applied two pipework freezes on either side of existing isolation valves connected to the 150mm main incoming water supply pipework.
We removed the existing isolation gate valves and replaced with 2 WRAS approved gate valves.
After visiting the site, our inspection discovered the gate valves were slightly smaller than the existing gate valves. Therefore, as this is potable water, our specialist team fabricated two galvanized stool pieces to take up the difference between the new and old gate valves together with welded flanges.
Site left clean and tidy with the disposal of all redundant items to a licensed refuse/recycling facility.
A comprehensive inspection was carried out to check the replacement mains water valves were successful.
Result –
The clients' needs were meet.
Our pipe freezing services were carried out during out of hours, and completed within the time allocated.
~
For further details on IDWe Ltd's Valve Replacement Services and to get a quote, please click here.
Get a quote, please call 020 8302 7644 or email info@idwe.co.uk
Want to keep up to date with IDWe Ltd's news & projects? Follow us on social media: Facebook, Twitter & LinkedIn.